Fear No Mirror – Freeze the Fat Away with CoolSculpting Fat Reduction Treatment
If you have stubborn areas of fat that you can't seem to get rid of with diet and exercise, we can help. CoolSculpting uses cooling technology to target and kill fat cells with no surgery and no downtime. Plus, with our DualSculpting treatment you can get results in half the time.
Call to schedule your complimentary consultation with Dr. Gould at our Fairfield medical spa.
Watch the video below to learn more about CoolSculpting body contouring and fat reduction .
Results may vary.

From Jason Segel to Simon Cowell and Jon Hamm, lots of male celebrities are now sporting the latest trend for the male physique – the Dad Bod.
Where six-packs that could grate cheese, tree-trunk sized biceps and chiseled chests once ruled, cuddly torsos and flab now rule. According to a blog post that has now gone viral by Mackenzie Pearson the Dad Bod is "a nice balance between a beer gut and working out. The dad bod says, 'I go to the gym occasionally, but I also drink heavily on the weekends and enjoy eating eight slices of pizza at a time.' It's not an overweight guy, but it isn't one with washboard abs, either."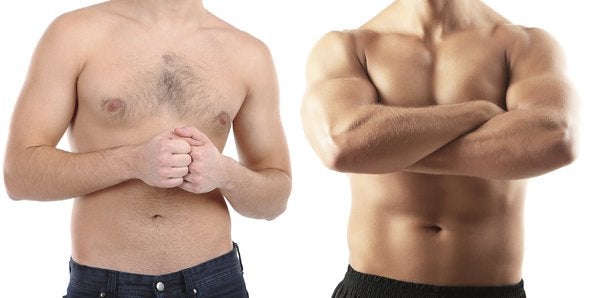 Chiseled, sculpted and rock-hard bods are out – slender, softer torsos are in. Embrace your Dad Bod.
Freeze away your fat to reveal your Dad Bod with CoolSculpting fat reduction and body contouring for men. While bulging muscles are no longer the latest trend in preferred male physique, big beer bellies and excessive flab are still not in either. With CoolSculpting for men you can target stubborn deposits of fat to reveal your sexy, lean Dad Bod.
CoolSculpting is the perfect treatment for achieving Dad Bod as it yields about 25% fat reduction. This is perfect as it can leave you looking fitter and leaner in true Dad Bod fashion. You'll get that perfect Segel/Di Caprio body without having to diet or exercise. In fact, you can get your Dad Bod in a 1 hour treatment with no downtime.
When it comes to Dad Bod, want to look like the guy who occasionally indulges in a beer or slice of pizza – not the guy who indulges in the entire 6-pack and large pizza. Get your fit-looking Dad Bod with CoolSculpting.
Results may vary.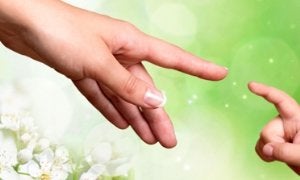 Hands don't lie. Don't let yours give away your age.
Even with a more youthful facial appearance, your hands could still betray your age. Radiesse can help!
Radiesse is now the first and only FDA-approved product for hand augmentation to correct volume loss in the hands. Radiesse restores volume to the hands while providing smooth, natural-looking results instantly and that last up to 1 year.
"Merz is proud to be able to provide patients and physicians with the first and only dermal filler approved by the FDA for use in the hands," stated Jim Hartman, Vice President and Head of U.S. Aesthetics/OTC for Merz North America .
"Market research tells us that attention to the aesthetic appearance of hands has increased in recent years, particularly among individuals who have undergone facial rejuvenation procedures2. This new indication for Radiesse® is a result of our focus on meeting unmet needs in the US aesthetics market, and we are excited to provide our physician customers with this new option to better fulfill the aesthetic desires of their patients."
About RADIESSE® for Hands
Radiesse is an opaque dermal filler composed of calcium hydroxylapatite (CaHA) microspheres suspended in a water-based gel carrier. Radiesse® temporarily adds volume in the hands, to help correct volume loss in the hands. In addition to its indication for use in the hands, Radiesse® is indicated for subdermal implantation for the correction of moderate to severe facial wrinkles and folds, such as nasolabial folds.
What signs of aging does Radiesse address for the hands?
Radiesse addresses volume loss, fine lines and wrinkles, and aging and brown spots. This injectable fillers will also help reduce the visibilty of tendons and veins in the hands as well.
How many treatments are needed to get results?
Most of our patients see immediate, natural-looking results after only 1 treatment. Typically, the treatment lasts only 10-15 minutes.
Is there any downtime for this type of treatment?
There is usually no downtime associated with this treatment; however, it is best to rest your hands for 24 hours following the procedure to minimize swelling.
Don't let your hands give away your age. Call us at (844) 226-8863 to learn more about hand rejuvenation with Radiesse or schedule your appointment.
Results may vary.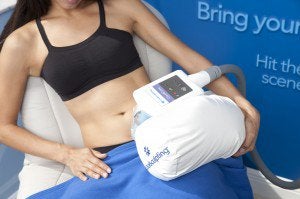 Can you really just freeze the fat away?
With CoolSculpting you can!
CoolSculpting , developed by scientists at the Wellman Center for Photomedicine at Massachusetts General Hospital in Boston, allows you to selectively reduce fat with an innovative cooling process. This technology safely delivers precisely controlled cooling to gently and effectively target your fat cells underneath the skin. During the body sculpting treatment your fat cells are crystallized (frozen) then die. Over time, your body will naturally process the fat and eliminate these dead cells leaving a more sculpted, slimmer you!
CoolSculpting is an FDA-cleared fat reduction technology that safely and effectively contours the body by freezing away unwanted fat for good without surgery or downtime.
How Does CoolSculpting Freeze the Fat Cells?

Many of us have stubborn fat deposits despite endless hours in the gym and strict diets
CoolSculpting utilizes controlled colling (Cryolipolysis) to target and kill only these unwanted fat cells.
In the weeks following treatment, the targeted fat cells will naturally be eliminated from the body.
Results are long-term as the treated fat cells are gone for good.
CoolSculpting is a great way to dissolve your fat cells for good. While weight loss does help you in terms of looking better and getting healthier, it doesn't eliminate the fat cells from your body – it simply makes them smaller. CoolSculpting is a great way to actually reduce the total number of fat cells in the areas you decide to treat. And once those cells are no longer there, they obviously can't get bigger.
If you have unwanted fat deposits on your body, then you are most likely a good candidate for Coolsculpting.
Results may vary.

Across Connecticut and the rest of the United States, women young and old are wanting to know the best way to tighten their skin. Changes in skin tone, elasticity of the skin and skin appearance are one of the most visible signs of aging.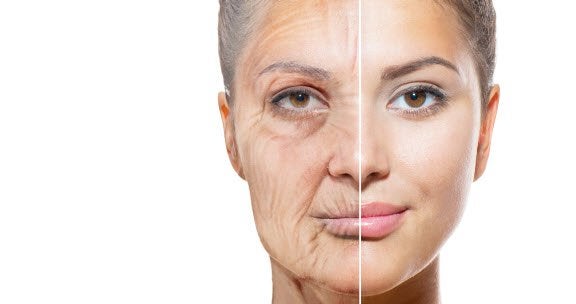 In the past, invasive surgical procedures like facelifts were the only way to smooth out these imperfections and reduce the signs of aging. However, now there is a great, non-invasive way to tighten and firm your skin to restore your youthful appearance – Ultherapy .
There is a reason this is all the rage with doctors across the country. Ultherapy is a non-invasive treatment that uses ultrasound energy to lift and tighten skin on the face, neck and chest while stimulating new collagen production. It's a simple procedure that only takes 60-90 minutes and has proven effective for both men and women when it comes to diminish the signs of aging.
Over time your skin begins to sag for several reasons:
Loss of collagen and elastin
Weakening of facial muscles
Sun exposure
Significant weight loss
Ultherapy helps lift your aging skin and tighten it over the 3-6 months following treatment.
Unlike surgical facelifts which can cause swelling, bruising and entail weeks of recovery, Ultherapy has minimal recovery time, temporary side effects and a quick procedure time. Plus, Ultherapy is an FDA-cleared treatment.
Watch this video testimonial on how Ultherapy helped Elizabeth tighten the skin on her neck and face.
Ultherapy treatments are one of many options available for keeping your skin healthy. All About You Medical Spa in Fairfield, CT provides state-of-the-art aesthetic, wellness and day spa services in a comfortable, nurturing environment. Learn more about Ultherapy and schedule your complementary consultation with Dr. Gould today!
Results may vary.

Ultherapy is the only FDA-cleared procedure to non-invasively lift the eyebrow, neck and under-chin.
With Ultherapy treatment you can achieve a fresher, more youthful look without any downtime.
By delivering focused ultrasound energy to the same foundational laser typically addressed by surgeons during cosmetic surgery, Ultherapy treatment is able to achieve great, natural looking results without cutting or disrupting the surface of the skin.
The ultrasound energy initiates the body's natural response to stimulate the growth of fresh, new collagen and strengthen weak collagen. While some patients see results immediately following treatment, the most dramatic results occur 2-3 months following treatment as new collagen builds and gradually lifts and tightens skin on the face and neck while smoothing skin on the chest.
Watch Ultherapy on "The Doctors"
Results may vary.
Archives
2018
2017
2016
2015