Refyne & Defyne Dermal Fillers in Fairfield, CT
Refyne Your Laugh Lines | Fairfield, CT Medical Spa
Get natural-looking results with the next generation hyaluronic acid dermal filler – Refyne and Defyne in Fairfield, CT
Refyne and Defyne are newly approved FDA dermal fillers that are the next big thing in the fight against laugh lines.
Refyne treats moderate wrinkles and folds from the nose to the mouth while Defyne plumps and fills deep-set line.
The combination of these two dermal fillers provide smooth, natural-looking results that last up to 12 months and gives you a younger looking appearance.
RESTORE A MORE NATURAL LOOK TO YOUR FACE WHILE MAINTAINING YOUR FACIAL EXPRESSIONS!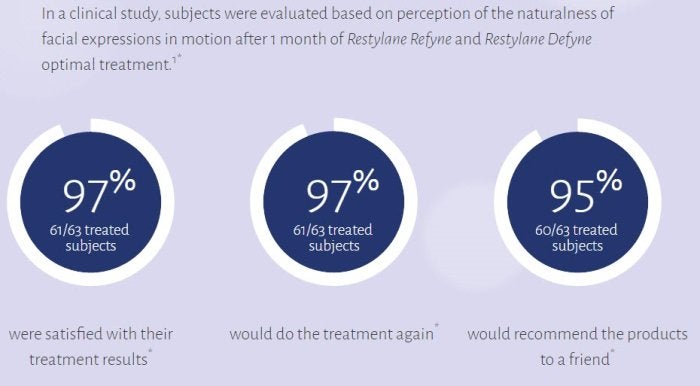 What Makes Refyne & Defyne Different from Other Dermal Fillers?
Unlike other dermal fillers, Refyne and Defyne incorporate new "XpresHAn" technology which allows for movement of the fillers within the face for any facial expression resulting in a more natural expression. Frowning, laughing, smiling or any other expression that causes the face to wrinkle, these fillers will allow your skin to flex for a soft, natural look.
How Long Do Results Last?
Both of these next generation fillers can last up to 12 months.
What is the Recovery Time? Is There Downtime?
There is no downtime with Refyne or Defyne dermal fillers. You can return to your normal daily activities immediately following the procedure.
If you are interested in reducing your laugh lines, call us today to schedule your appointment with Dr. Gould at our Fairfield, CT med spa.
Results may vary.