Facial Lines & Wrinkle Treatment in Fairfield, CT
Soften Lines & Wrinkles – Get Your Youthful Appearance Back
As you age, gravity, sun exposure, and stresses of everyday lift can effect the youthful appearance of your face and skin. Typically, these changes are most noticeable on the surface in the form of crow's feet, laugh lines, dark under eye bags, sagging skin and volume loss in the cheeks and under the eyes. Our non-surgical facelift treatments can help reduce the signs of aging and take years off your appearance.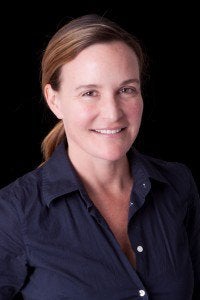 At All About You Medical Spa in Fairfield, CT, Dr. Gould offers a variety of treatments to help you restore your youth be reducing the appearance of fine lines and wrinkles. The combination of Dr. Gould's 15 years of experience and variety of non-invasive treatment options allow her to create the perfect customized treatment plan to fit your needs. Depending upon your specific needs and wants, Dr. Gould may recommend a single treatment or multiple treatments to achieve your goals.
Our Non-Surgical Face Lift Treatments Treat the Following:
Frown lines
Crow's feet
Smile lines (nasolabial folds)
Lip lines (smoker's lines)
Marionette lines (chin wrinkles)
Under eye bags and hollows
Horizontal forehead creases
Sagging facial and neck skin
Age spots & pigmentation
Volume loss in cheeks
Experience the difference in our approach to anti-aging treatment. Call now to request a consultation with Dr. Gould – an experienced anti-aging physician who specializes in achieving long-lasting natural-looking results. We use only the latest skin tightening and injectable fillers to add volume and diminish wrinkles to the face and neck.
Our State-of-the-Art Anti-Aging and Wrinkle Reducing Treatments Include:
Our non-surgical anti-aging treatments can help you look 5-10 years younger. Call now to schedule your consultation with Dr. Gould in our upsacle, relaxing office. We will waive the consultation fee when you book the procedure on the same day as your consultation. We are conveniently located near the Metro North station in Fairfield.
Results may vary.