Dr. Christine Gould, MD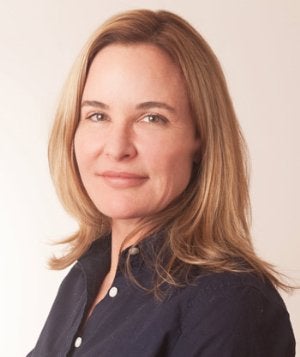 Dr. Christine Gould, a graduate of Cornell Medical College and Yale University, has worked in medical aesthetics for the past 20 years, and understands that each client is unique and has different aesthetic desires and needs. Her mission is to provide practical, personalized and high quality aesthetic services in a relaxed and private setting. She founded All About You Medical Spa in 2013.
Each client works directly with Dr. Gould to determine a customized approach to his or her aesthetic needs. Dr. Gould has clients who have signed on for the duration, and who trust her to find and implement the best and most effective techniques for optimal and lasting results. Dr. Gould personally performs most of her medical procedures and is constantly searching for the next best thing and quickly brings it to her medical spa.
Dr. Gould understands also that many clients have other responsibilities and tailors appointments to the client. Private appointments are available at the client's convenience, with weekend and evening hours available. Dr. Gould's clients come from all over Fairfield County including Southport, Westport, Darien, Greenwich, Wilton, Stamford, Shelton, Derby, and Easton.
Dr. Gould works with the best lasers and technology. "These are exceptional cutting edge machines that are highly effective," she said. "But they have to be in the right hands. I'm the only one at my business who will operate that laser."
While enjoying her work as a physician, Gould said she thought that expanding in the world of medical aesthetics by opening this personalized spa is just what the doctor ordered.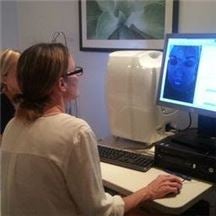 "I do feel like I have a talent in this area,'' she said. "I appreciate the beauty and try to optimize that. I don't try to make people look different. I have an aesthetic approach that I tailor to each patient. I want  each patient to actively participate in their care plan, and I want them to be completely pleased."
Education
BS in Biology, Cornell University
Joan & Sanford I, Weill Medical College of Cornell University
Yale University School of Medicine
Featured Media & Notable Achievements
Dr. Gould recognized by CoolSculpting as the #1 doctor in CT for performing more CoolSculpting treatments than any other physician in the region
Dr. Gould chosen by Cynosure as the first provider of SculpSure
Dr. Gould chosen by Syneron-Candela to be the first doctor in CT to offer ProFound, a revolutionary facial treatment
Damage Control with Trevor and Jill – Dr. Gould discussed  Forever Young BBL Treatment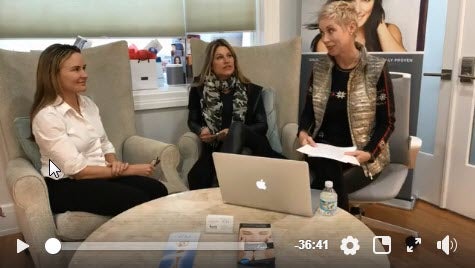 What Patients Have to Say About Dr. Gould
She was absolutely phenomenal. She was friendly, pleasant, supportive, and drew you in. She was also professional. She treated me with care and gentleness. The procedure was done in a smooth manner. Intelligent woman. It's looking auspicious. Thank you Dr. Gould. – Jay, on Healthgrades
Dr. Gould is caring, knowledgeable, and professional. She adds a personal touch to patient care and her entire staff is spectacular; especially Kirsten. Dr. Gould and Kirsten created a treatment program to best address my issues and throughout the process, I have been made to feel valued and important to them. I was considering surgery and Dr. Gould gave me a better option that is non-invasive. I cannot say enough great things about Kirsten. She made the treatments that I decided on easy, pleasant, and effective. I'm so grateful for Dr. Gould's, Kirsten's, and the staff's help and kindness. I highly recommend All About You Spa. – CoolBreeze on Healthgrades
I would like to thank Dr. Gould and her professional staff for their kindness and caring before, during and after my treatment. Dr. Gould explained everything to me carefully and answered all of my questions. I had three follow up sessions in order to check on my progress. The blood pen treatment was a better choice than surgery. I will continue to be a client of Dr. Goulds and would highly recommend her to others. – Anonymous on Healthgrades
I initially went to Dr. Gould with my daughter who received a lip injection. She did a fantastic job . I heard about the Blood pen from her and decided to go for it. I did my entire face and have to admit on day 2 I was wondering why did I do this???? It is now day 12 and I am very happy and my skin is getting better each day! The staff is fantastic and even called me on a Sunday morning early to see if I was okay! They have consistently been following up and I am so happy I found them!!! Way better than others I have gone to. HIGHLY recommend! – Victoria on Healthgrades
I would highly recommend Dr. Gould and her staff. They all put me at ease and I was very satisfied with my results. Dr. Gould is very attentive and has a passion for her her profession. She takes the time to listen to you and works with you. Her latest procedure is the Blood Pen and I couldn't be happier. The recovery took about 5 days and the results were instant. I would definitely be back!!! – M.F on Healthgrades
What Sets Us Apart
All Procedures Done by Experienced, Personable Physician
Private, Personalized Services
State of the Art Services
Latest Treatments / Technology
Relaxing Atmosphere
Upscale Service & Treatment
Long Term Planning Based on Individual Needs
Convenient Location Near Metro North
Product Discounts for Existing Patients
Flexible Appointment Times
Pro-Nox Nitrous Oxide Available for Nervous & Anxious Patients