Reduce Crow's Feet & Under Eye Wrinkles in Fairfield, CT
Non-Surgical Treatment to Smooth Away Crow's Feet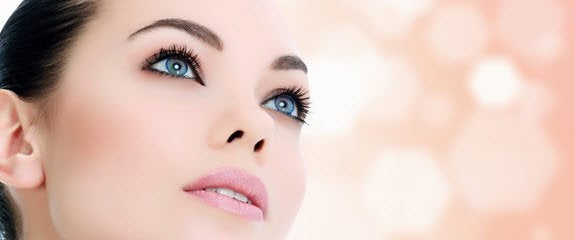 Crow's feet, wrinkles on the outer portion of the eyes, are among the most common wrinkles on the face and some of the most common wrinkles that people want to diminish.
Why Do I Get Crow's Feet Wrinkles?
Crow's feet appear for many reasons. They are associated with aging changes in the skin and typically occur due to the frequent and repetitive motion of smiling, frequent exposure to sunshine which causes premature skin wrinkling and exposure to cigarette smoke.
How Do I Reduce Crow's Feet?
At All About You Medical Spa in Fairfield, we offer multiple treatments that can help reduce the appearance of crow's feet. From anti-aging creams to injectable fillers, we can help you reduce wrinkles and take years off your appearance.
Some of the most common treatments we offer for crow's feet include:
Benefits of Non-Surgical Treatment for Crow's Feet
Using non-surgical treatment options for your crow's feet over facelift surgery has many benefits including:
Minimal recovery time
Minimal pain
Quick procedures done in minutes
Lasting results
Natural-looking results
Youthful appearance without the risks of surgery
Call Dr. Gould to schedule your consultation to discuss your treatment options for eliminating your crow's feet and under eye wrinkles today! We will waive the consultation fee when you book the procedure on the same day as your consultation.
Using BOTOX® Cosmetic to Treat Crow's Feet
To date, BOTOX® Cosmetic is the most effective treatment option for reducing crow's feet and under eye wrinkles. While anti-aging creams can help minimize the appearance of fine lines around the eyes, injectable facial fillers like Botox are the best non-surgical treatment option for significantly reducing your crow's feet. The reason BOTOX® Cosmetic is so successful at reducing crow's feet is due to the fact that it attacks the cause of crow's feet – orbital muscle tension – by temporarily paralyzing the orbital muscle. Results typically last 6 months. These results are typical but not guaranteed.
How to Naturally Prevent Crow's Feet
Whether you are lucky enough to not have deep wrinkles around your eyes or have already received treatment for crow's feet, there are some steps you can take to naturally prevent crow's feet from occuring or reoccuring.
Wear sunscreen – this is crucial in prevent photo damage that causes aging of the skin.
Use anti-aging eye cream – use an eye cream enriched with growth factors that aid in collagen renewal.
Wear sunglasses (preferably ones with UVA/UVB protection) – protect your skin from damaging rays and they keep you from squinting your eyes and causing wrinkles.
With continuing advancements in facial rejuvenation and non-surgical anti-aging wrinkle treatments, there is no reason to live with wrinkles around your eyes. Restore your youthful appearance – call All About You Medical Spa to schedule your appointment today.
*Results may vary.