Blood Pen by Louise Walsh in Fairfield, CT
Most Advanced Skin Tightening & Rejuvenation Device
Long-Lasting, Safe, Natural-Looking Results
NOW AVAILABLE BY DR. CHRISTINE GOULD
This treatment and the technology and technique behind it has become the most talked about treatments in the beauty world and for good reason.
Tighten, lift, resurface, regenerate and rejuvenate practically any area of the skin with absolute precision without the need for multiple types of treatment. The Blood Pen by Lousie Walsh is the world's most advanced non-invasive skin lifting, tightening and resurfacing device available.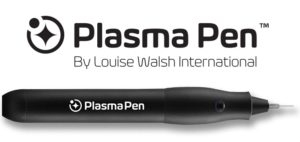 Over time our skin begins to sag, buckle, and collapse due to the dermal layer thinning and our collagen production slowing down which leads to lines, wrinkles and sagging skin. Things that most of us do not want happening to our skin.
The Blood Pen was developed to dramatically repair, reverse and mitigate the negative effects of aging. The results – stunning, long-lasting natural-looking younger skin.
---
---
Why Choose Blood Pen?
Non-surgical anti-aging treatment
Long-lasting results*
Less downtime
Fast recovery
Rejuvenate, resurfacing, and tighten skin with a single treatment
The most advanced device
Patients usually get the results they desire with 1 treatment*
Reliable, consistent, spectacular results
FDA Approved, Medically Proven, and Tested Results
It is a cost-effective and highly compelling alternative to all other medi-aesthetic procedures you may know – including injectables, fillers, micro needling, laser, mesotherapy, dermabrasion, and chemabrasion and most (if not all) elective cosmetic surgery procedures.
Plus, following the treatment, the Pen leaves very naturally, younger-looking skin whereas laser treatments and chemical peels can leave skin thinner, lighter, pigmented and/or too shiny.

What Does the Blood Pen Treat?
LOWER FACIAL
Lipstick lines/smokers lines / perioral lines
Oral commissures/mouth corners
Chin augmentation / labiomental crease
Accordion lines / marionette lines
MID FACIAL
Bunny lines
Cheeks / buccal region
Tear Troughs
Ear lobes / auricular regions
Nasolabial folds
UPPER FACIAL
Forehead lift/softening/ worry lines
Glabella / radix / relax lines
Upper eyelids / non-surgical blepharoplasty
Lower eyelids / non-surgical blepharoplasty
Hollow temples
Dragon lift and non-surgical browplasty
Crow's feet
Other infraorbital
ADVANCED 
Non-surgical Brachioplasty / arms / hands
Stomach / abdominal area
Stretchmarks / Striae
Scar revision and resurfacing
Skin tags and moles
Pigmentation correction
Legs/knees
Non-surgical labiaplasty
Facelift / non-surgical rhytidectomy (full, mini, temporal / upper, midface, cutaneous / lower)
Facial resurfacing
Necklift / turkey neck/necklines, cords and banding
Back/dorsal area
Other loose skin
How Long Do Results Last?
Based on clinical trials and real-world experience, patients typically see long-lasting results for about 3 years.*
Once the skin is tightened then it is actually permanent. However, your skin will still continue to age and this will happen at different rates based on heredity, lifestyle choices and free radicals. For most patients, 3 years is how long they will see results but this can differ for each patient due to the factors previously listed.
How Many Treatments Will I Need?
Most patients only need one treatment with the Blood Pen to see results but the number of treatments you will need depends upon your desires, the area being treated, your age, the condition and type of your skin among a few other factors.
How Soon Will I See Results?
While the treated area may look completely healed from the outside quickly after your treatment, it can take several weeks or months to see the full results of the treatment. We recommend patients wait a minimum of 8 weeks following the initial treatment to determine if they need a second treatment. More often than not, patients get the desired results after the first treatment.
Call (203) 292-5559 now to schedule your consultation!

*Results are typical but not guaranteed. Results may vary.
What Sets Us Apart
All Procedures Done by Experienced, Personable Physician
Private, Personalized Services
State of the Art Services
Latest Treatments / Technology
Relaxing Atmosphere
Upscale Service & Treatment
Long Term Planning Based on Individual Needs
Convenient Location Near Metro North
Product Discounts for Existing Patients
Flexible Appointment Times
Pro-Nox Nitrous Oxide Available for Nervous & Anxious Patients