Isdinceutics Melatonik™ 3-in-1 Night Serum
Redefining Your Beauty Sleep
Isdinceutics Melatonik is a silky 3-in-1 night serum that's packed with antioxidants for anti-aging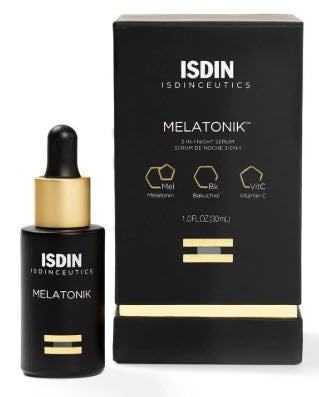 and skin perfecting goodness. Melatonik™ serums works while you sleep by helping your skin recover from the day. This leaves your skin ready to fight against the oxidative stress produced during the next day.
Stimulates your skin's natural antioxidant defenses, repairs environmental stress and damages from the previous day, and supports healthy, younger looking skin.
Main Ingredients
Melatonin
Within the skin, melatonin is an effective indirect antioxidant that stimulates its natural defenses against free radicals caused by UV radiation, oxidative stress and pollution.
Bakuchiol
Natural origin anti-aging ingredient with retinol-like properties and a gentle profile that helps to restore the skin's elasticity and firmness.
Vitamin C
Well-established anti-oxidant that reduces free radicals caused by UV radiation, oxidative stress and pollution.
Great Retinol Alternative
Melatonik™ is a great alternative to retinol products for treating skin-care issues. Many people's skin can't tolerate the effects of retinol-based products which include irritation, flaking skin, peeling and redness. The Bakuchiol and vitamin C in this product gives extra brightening properties. If will help decrease pigmentation so if dark spots or dullness is a main concern, this is the product for you!
Clinical Evidence
Melatonik™ reduces the appearance of deep and superficial wrinkles after 12 weeks of use*.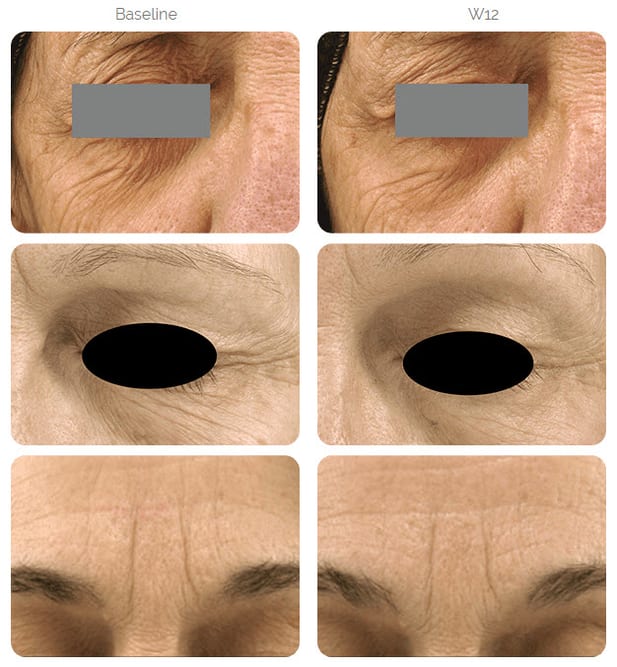 *Results are typical but not guaranteed.
What Sets Us Apart
All Procedures Done by Experienced, Personable Physician
Private, Personalized Services
State of the Art Services
Latest Treatments / Technology
Relaxing Atmosphere
Upscale Service & Treatment
Long Term Planning Based on Individual Needs
Convenient Location Near Metro North
Product Discounts for Existing Patients
Flexible Appointment Times
Pro-Nox Nitrous Oxide Available for Nervous & Anxious Patients