Profound RF Microneedling in Fairfield, CT
The Secret to Looking Younger without a Facelift
Regain Your Confident, Radiant Look with Profound

Do you want to dramatically improve your aging skin to look years younger without getting a facelift?
Skin laxity is THE biggest issue when it comes to aging, there's no way around it.
PROFOUND MICRONEEDLING NAMED 2018 "NEW TREATMENT OF THE YEAR" BY MYFACEMYBODY AWARDS!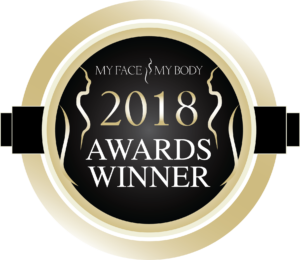 As we age, our skin begins to loosen over time due to our body halting the production of collagen and elastin. Often, invasive surgical procedures are used to complete a facelift, but these operations can be costly and time consuming. Fortunately, there is now a better solution and it all starts at All About You Medical Spa.
Profound is a revolutionary new energy-based facial treatment designed to create new elastin, collagen and hyaluronic acid – the building blocks that keep your skin smooth and elastic. Profound is a clinically-proven treatment that builds elastin and collagen – up to 5 times the elastin*.
Dr. Christine Gould has helped develop a proprietary treatment protocol for Profound procedures that has unparalleled success. The results speak for themselves and Dr. Gould and her entire staff are confident that you will love the way your skin looks with our Profound treatments.
Call us today to get more information about Profound skin tightening treatments or to schedule a consultation at our Fairfield office. We look forward to helping you regain your youthful glow and appearance with Profound!
What Signs of Aging can be Treated with Profound?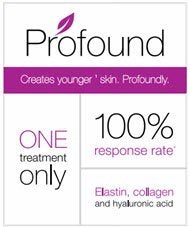 Nasolabial folds
Marionette lines
Lax jawline
Any part of the body may be treated with Profound but the face and neck are the most popular areas for treatment.
GET VISIBLE RESULTS THAT LAST!
Ideal Candidates for Profound
RF microneedling may be an excellent option if you want to:
Firm your skin, creating a more refreshed look
Enhance skin feel, pigment, and tone
Repair skin imperfections like discoloration and blood vessels
Reduce the appearance of sun damage and age spots
Treat acne scars and other forms of discoloration
Rejuvenate skin for a younger, more luminous look
Reduce cellulite
Profound Skin Tightening
What Sets Us Apart
All Procedures Done by Experienced, Personable Physician
Private, Personalized Services
State of the Art Services
Latest Treatments / Technology
Relaxing Atmosphere
Upscale Service & Treatment
Long Term Planning Based on Individual Needs
Convenient Location Near Metro North
Product Discounts for Existing Patients
Flexible Appointment Times
Pro-Nox Nitrous Oxide Available for Nervous & Anxious Patients