CoolSculpting for Men in Fairfield
Freeze the Fat Away – When Diet & Exercise Just Won't Get It All
WE WILL BEAT ANY COMPETITORS WRITTEN COOLSCULPTING PRICE BY 10%

Do you find that those pesky love handles or last 5-10 pounds just won't go away to reveal that 6 pack you've been working so hard for? Even with a strict work regimen and a healthy diet. Or maybe you have other areas with stubborn fat that just won't seem to go away such as your back, chest, or arms. No matter where your stubborn fat resides, CoolSculpting can help by freezing the fat away.*
Results may vary*
While women are the predominant users of fat reduction treatments like CoolSculpting, there is no reason that men can't also benefit from this effective way to remove those stubborn fat deposits once and for all. That's why more and more men are seeking treatments like CoolSculpting – to look and feel great about their body.
Am I an Ideal Candidate?
The freezing technology behind CoolSculpting was specifically designed for spot reducing stubborn areas of fat.* For men, the most common areas of stubborn fat are:
Love handles
Abdomen
Pecs
Back
Results may vary*
This treatment is ideal for the areas listed above or other areas on your body that need some help with fat reduction. This non-surgical body contouring treatment is ideal for a variety of male body types. The ideal male candidate for CoolSculpting is someone who has been looking to reduce specific areas of unwanted fat. You need to be at or near a healthy weight range for your age group and not considered obese.
Does this sound like you? If so, call (203) 292-5559 now to schedule your CoolSculpting appointment or consultation with Dr. Gould. We will waive the consultation fee when you book the procedure on the same day as your consultation.
Why Are More Men Choosing CoolSculpting Fat Reduction?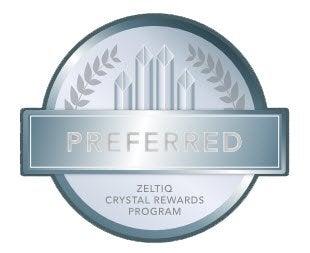 Even if you abide by a strict diet and exercise regimen, you may still have a few pounds that you can't seem to lose. CoolSculpting can not only help but it can provide great results!
Ideal way to reduce fat if you don't want the downtime associated with liposuction and surgery*
No needles, no surgery, no diets, no supplements, no downtime
Feel more confident about your body
FDA cleared
Safe and clinically proven
Takes less time than a visit to the gym
No more "DadBod"
Natural-looking results
It's an easy and effective way to quickly dissolve stubborn fat*
Results may vary*
How Soon Will I See Results After CoolSculpting Treatment?
Our patients typically see noticeable reduction in fat and improvement in contour after just 1 treatment however it does take about a month before you will really start to notice the results*. You'll see the most dramatic results 2-3 months after treatment as your body naturally eliminates the fat cells in the treated area*.
Results may vary*
Male CoolSculpting Testimonial
How Does CoolSculpting Reduce Fat?
CoolSculpting uses a unique process called cryolipolysis to dissolve targeted areas of excess fat. This process uses freezing temperatures to activate the body's own natural destruction of fat cells.
During the treatment, a cooling handpiece pulls the fat tissue between two cooling plates by way of a vacuum. As the system cools the fat to right above freezing the fat begins to crystallize and break down. Over the next couple of months, the body naturally eliminates the fat through the liver's cleansing process.
How Long is the Procedure?
Treatment normally lasts about 1 hour per treatment area. During treatment, you may work on your laptop, read, listen to music or even nap.
Don't burn the fat, freeze it!
If you're a man looking to shrink stubborn fat in problem areas such as the love handles, abdomen, back, chest, arms, or thighs, CoolSculpting may be the treatment you have been looking for. Get the body you have been working so hard for in less time than it takes to workout. When diet and exercise aren't enough, let CoolSculpting be the answer!
Dr. Gould specializes in minimally-invasive treatments to help you get the body you have been working so hard for. Additionally, Dr. Gould offers dual-sculpting so you can get your CoolSculpting treatment done in half the time. We are conveniently located in Fairfield, CT near the Metro North Train Station. We offer private appoitments along with evening and weekend hours.
Ready to Get Started? Call (203) 292-5559 now to schedule your CoolSculpting appointment.
Results may vary.
What Sets Us Apart
All Procedures Done by Experienced, Personable Physician
Private, Personalized Services
State of the Art Services
Latest Treatments / Technology
Relaxing Atmosphere
Upscale Service & Treatment
Long Term Planning Based on Individual Needs
Convenient Location Near Metro North
Product Discounts for Existing Patients
Flexible Appointment Times
Pro-Nox Nitrous Oxide Available for Nervous & Anxious Patients