EMFACE Treatments Administered by Professionals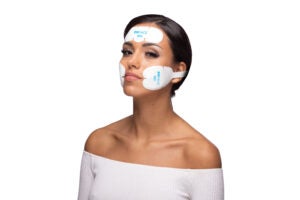 EMFACE Is the Best Facial Toning Device
Patients know they can rely on us for the latest and most effective facial treatments. It is our mission to stay on the cutting edge of facial toning technology, and EMFACE treatments represent a major breakthrough in non-invasive facial sculpting.
Dr. Gould is one of the first in Fairfield County to offer this state-of-the-art treatment to patients! During your consultation we will discuss your aesthetic and health goals so we can customize a plan for you. EMFACE treatments may be the best option for your needs and preferences, but there is only one way to find out. Contact us today to schedule a consultation!
What Is EMFACE?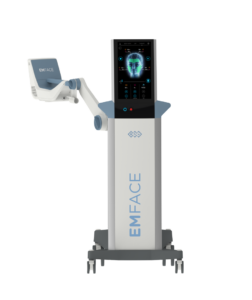 You don't need to choose between invasive surgeries or injections to eliminate wrinkles and tone your face. Today, there is EMFACE, a non-invasive, needleless facial treatment that does two main things. It reduces the appearance of wrinkles on your skin and tones the facial muscles. The device is placed on key areas of the face and uses both RF (Radio Frequency) and HIFES technology in tandem. The RF function helps reduce the appearance of wrinkles while the HIFES function works to contract certain muscles on the face to achieve lift and a more toned or sculpted look. The RF function also uses thermal energy to increase elastin and collagen in the skin, leaving you with more youthful-looking skin.
Are You a Candidate for EMFACE Treatment?
EMFACE is a safe facial treatment, but many people still don't know about it. In fact, Dr. Gould is one of the first doctors in Fairfield to provide this treatment. Most patients will be eligible for this treatment. If you want firmer, smoother skin while lifting certain areas without going under the knife, you are likely a suitable candidate for EMFACE treatment. If you prefer to avoid laser facial treatments or needle injections, you are also a candidate for this facial treatment. The best way to find out for sure if EMFACE is a match for your aesthetic goals is to schedule a consultation with us here at All About You Medical Spa. Give us a call today!
What to Know About EMFACE
EMFACE is a relatively new technology, and people naturally have a lot of questions about it. While you can always call or visit us to get the specific answers you need, take a look at the following answers to some of the most common questions asked about EMFACE facial treatments.
Can I Have EMFACE Treatments if I Have Fillers? – EMFACE treatment is not affected by facial fillers and will not negatively impact the fillers.
Will EMFACE Lift My Eyes? – Many people come to us seeking a lifted look for their eyes to restore an energized and brightened look. Because EMFACE treatment actually stimulates key muscles in the face, it is capable of achieving a lateral brow lift that effectively lifts the eyes.
Can EMFACE Improve My Jawline? – EMFACE contracts key muscles, including the muscles in the jaw. Over time, EMFACE treatments can tone and strengthen jaw muscles for a more chiseled and youthful look.
Achieve Your Beauty Goals
 Our mission is to help you reach your beauty and health goals, and we know that no two people are exactly alike. That's why we offer a variety of treatments, including laser skin tightening treatments, anti-aging treatments, sexual health treatments, hair loss treatments, and so much more. You can achieve all of your beauty goals here at All About You Medical Spa, so visit us today!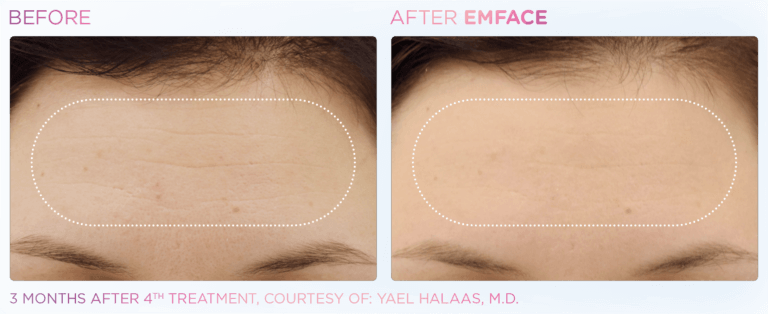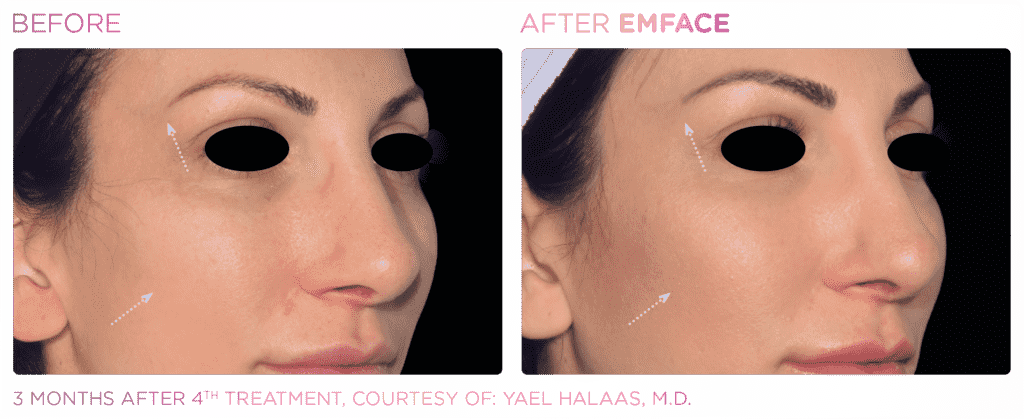 What Sets Us Apart
All Procedures Done by Experienced, Personable Physician
Private, Personalized Services
State of the Art Services
Latest Treatments / Technology
Relaxing Atmosphere
Upscale Service & Treatment
Long Term Planning Based on Individual Needs
Convenient Location Near Metro North
Product Discounts for Existing Patients
Flexible Appointment Times
Pro-Nox Nitrous Oxide Available for Nervous & Anxious Patients