EMFACE Facial Toning Treatment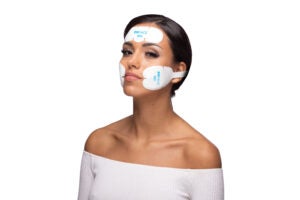 EMFACE is the first-ever and only non-invasive and needle-free device to simultaneously administer RF energy to reduce the appearance of wrinkles, tone facial muscles, and lift the look of the face at the SAME TIME. The smart device does all this while selectively activating and contracting individual facial muscles.
If you love keeping up with the latest beauty trends, you've probably head of Radio Frequency technology and its amazing benefits – with EMFACE we combine RF technology and HIFES energy. Sync RF used thermal energy to increase your facial elastin and collagen. HIFES technology generates pulses to stimulate muscle. Combined, you have the best of both worlds and all without surgery or needles.
Find out if EMFACE treatments are right for you by scheduling a consultation. Dr. Gould is one of the first in Fairfield County to offer this state-of-the-art treatment to patients! During your consultation we will discuss your goals along with your best treatment plan. Each EMFACE treatment only takes 20 minutes. With no downtown, and no pre or post treatment preparation, you'll be ready to face your day with confidence!
---
Call (203) 292-5559 now to schedule your consultation with Dr. Gould.

---
Frequently Asked Questions 
Can EMFACE lift my eyes?
Yes! EMFACE can create a "lateral brow lift" thus lifting your eyelids without surgery or needles to reveal a lifted and energized look.
I want a better jawline. Can EMFACE do that?
With EMFACE's muscle contracting technology, it can do just that. Your EMFACE treatment will strengthen and tone your facial muscles that have weakened over time.
I have fillers in my cheeks and lips, can I still get EMFACE?
Yes! EMFACE is complementary to injectables. During your consultation, we will go over the best path forward for you.
---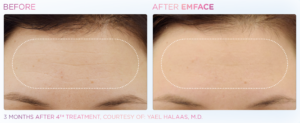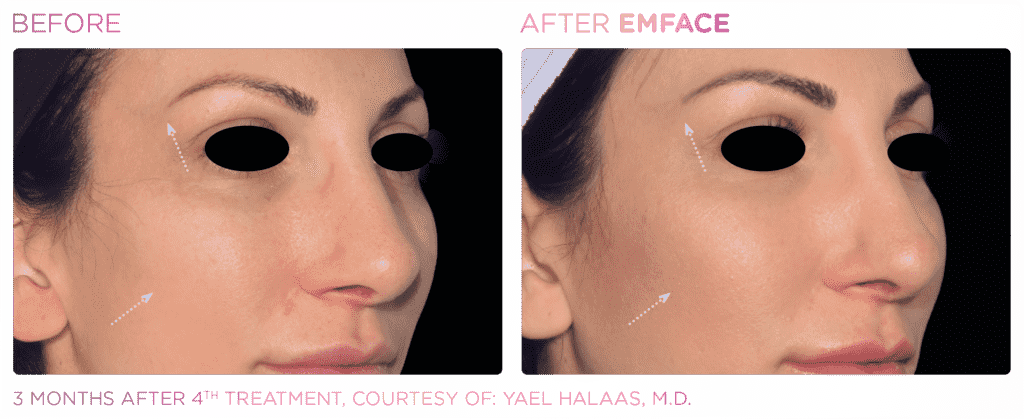 What Sets Us Apart
All Procedures Done by Experienced, Personable Physician
Private, Personalized Services
State of the Art Services
Latest Treatments / Technology
Relaxing Atmosphere
Upscale Service & Treatment
Long Term Planning Based on Individual Needs
Convenient Location Near Metro North
Product Discounts for Existing Patients
Flexible Appointment Times
Pro-Nox Nitrous Oxide Available for Nervous & Anxious Patients