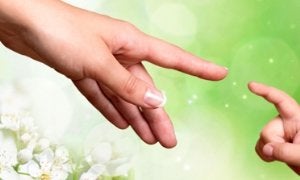 Hands don't lie. Don't let yours give away your age.
Even with a more youthful facial appearance, your hands could still betray your age. Radiesse can help!
Radiesse is now the first and only FDA-approved product for hand augmentation to correct volume loss in the hands. Radiesse restores volume to the hands while providing smooth, natural-looking results instantly and that last up to 1 year.
"Merz is proud to be able to provide patients and physicians with the first and only dermal filler approved by the FDA for use in the hands," stated Jim Hartman, Vice President and Head of U.S. Aesthetics/OTC for Merz North America .
"Market research tells us that attention to the aesthetic appearance of hands has increased in recent years, particularly among individuals who have undergone facial rejuvenation procedures2. This new indication for Radiesse® is a result of our focus on meeting unmet needs in the US aesthetics market, and we are excited to provide our physician customers with this new option to better fulfill the aesthetic desires of their patients."
About RADIESSE® for Hands
Radiesse is an opaque dermal filler composed of calcium hydroxylapatite (CaHA) microspheres suspended in a water-based gel carrier. Radiesse® temporarily adds volume in the hands, to help correct volume loss in the hands. In addition to its indication for use in the hands, Radiesse® is indicated for subdermal implantation for the correction of moderate to severe facial wrinkles and folds, such as nasolabial folds.
What signs of aging does Radiesse address for the hands?
Radiesse addresses volume loss, fine lines and wrinkles, and aging and brown spots. This injectable fillers will also help reduce the visibilty of tendons and veins in the hands as well.
How many treatments are needed to get results?
Most of our patients see immediate, natural-looking results after only 1 treatment. Typically, the treatment lasts only 10-15 minutes.
Is there any downtime for this type of treatment?
There is usually no downtime associated with this treatment; however, it is best to rest your hands for 24 hours following the procedure to minimize swelling.
Don't let your hands give away your age. Call us at (844) 226-8863 to learn more about hand rejuvenation with Radiesse or schedule your appointment.
Results may vary.