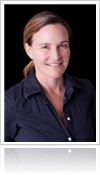 Dr. Gould was featured on Damage Control with Trevor & Jill Talk to discuss one of our newest treatments – Forever Young BBL .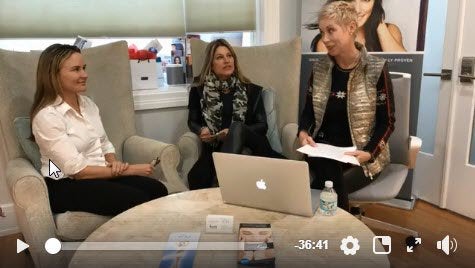 "I consider it the holy grail of anti-aging at this point. It's really when people come and they want to look natural this is the way to go!" – Dr. Christine Gould
Forever Young BBL is the only machine that is clinically proven to stop the aging process by stopping the deterioration of the DNA in our skin. In fact, it can actually scroll it back by decades.
So we know that the DNA in the skin deteriorates decade by decade in a predictable fashion. Studies have shown that if you treat your skin regularly with broadband light (BBL) you can actually stop the deterioration process and even reverse some of it.
It is really a nice broad platform treatment option that is fairly simple and similar to an IPL treatment. It uses a saphire crystal that is laid on the skin and then one by one pulses on the skin to correct different types of skin damage.
How Many Treatments Are Needed?
The number of Forever Young BBL treatments needed will depend on where you are when you start the treatment. It can be needed only once a year or up to four times per year.
Is There Downtime?
There is minimal downtime with Forever Young BBL treatment. If you have a lot of skin damage then you may experience up to a few days of downtime with the first few treatments. Most people resume their normal activities immediately after treatment.
Once you have corrected the damage and are on maitenance there is no downtime following the treatment.
How Long Does Treatment Take?
The whole treatment takes only 15-20 minutes.
This treatment is great for both men and women. And it is a great option to help treat sun damage on the neck and chest in addition to the face.

LVBX Magazine posted a great article titled On Keeping Skin Young and Healthy Looking which discusses simple ways to keep your skin looking great as you age.
In the article, Dr. Supriya Tomar gives advice on one of the easiest and most affordable ways to keep your skin looking great – sunscreen. Every day with no exceptions we should be wearings sunscreen to tackle the signs of aging. Look for a sunscreen that has retinoids and antioxidants which negate the effects of any UV radiation.
Dr.Tomar also recommends starting with preventative measures before utilizing corrective treatments. For instance, women and men in their 20s can start with Botox injections to keep fine lines and wrinkles at bay combined with a yearly treatment of Fraxel skin resurfacing treatment.
For more great tips on how to keep your skin looking younger and healthy, read the full article.

Ultherapy is the only FDA-cleared procedure to non-invasively lift the eyebrow, neck and under-chin.
With Ultherapy treatment you can achieve a fresher, more youthful look without any downtime.
By delivering focused ultrasound energy to the same foundational laser typically addressed by surgeons during cosmetic surgery, Ultherapy treatment is able to achieve great, natural looking results without cutting or disrupting the surface of the skin.
The ultrasound energy initiates the body's natural response to stimulate the growth of fresh, new collagen and strengthen weak collagen. While some patients see results immediately following treatment, the most dramatic results occur 2-3 months following treatment as new collagen builds and gradually lifts and tightens skin on the face and neck while smoothing skin on the chest.
Watch Ultherapy on "The Doctors"
Results may vary.
Archives
2018
2017
2016
2015