Give the Gift of Youth with Dr. Christine Gould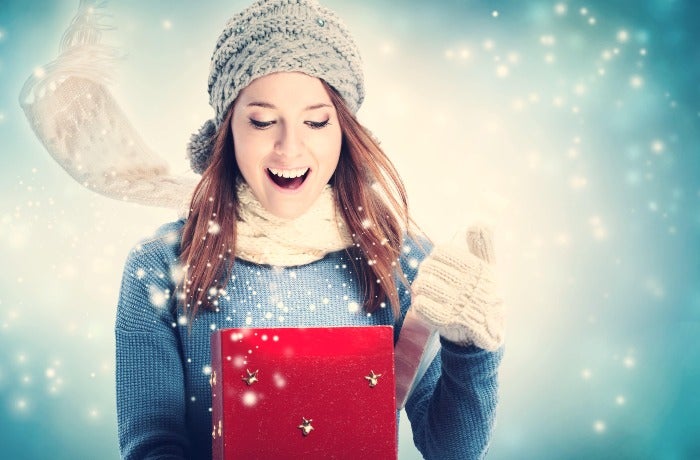 Tis the season of giving. And what better gift to give than the gift of youth!
Gift yourself or a loved one with some of our favorite treatments to leave skin perfectly refreshed and glowing this holiday season.
Renuvion Powered by J Plasma
Have lax skin that you hate? Renuvion skin tightening can help. This treatment is a complete game-changer when it comes to skin tightening. In fact, it is so good that you get facelift-like results without surgery and little downtime. This amazing treatment can be used on the face, neck, underarms, abdomen, inner thighs – you name it!
Considered the holy-grail of anti-aging, Forever Young BBL (broad-based light) is a quick, easy and safe procedure that rejuvenates skin by sending light energy deep into the skin to boost your body's natural ability to fight aging. With Sciton's Forever Young BBL skin rejuvenation not only are you repairing your aging skin, you are preventing further skin aging by reaching down to the gene level. This treatment produces an even skin tone void of hyperpigmentation, sun spots, and vascular lesions.
The most advanced skin revitalization laser on the market, with deep dermal remodeling and minimal surface downtime, Halo by Sciton erases wrinkles, pores, and scars, as well as tightens the skin and brings a fresh, radiant glow to the skin that lasts. Halo eliminates years of damage by precisely targeting the right depth to restore the luminous glow you had when you were younger. The impact this laser has on the appearance of the skin is dramatic and unparalleled.
Isdin's Melatonik
Melatonik is a 3-in-1 night serum that helps your skin recover while you sleep! The serum stimulates your skin's natural antioxidant defenses, repairs environmental stress and damages, and supports healthy, younger-looking skin. Apply nightly, and wake up with glowing skin.
Check out more great recommendations in Westport Lifestyle's Holiday Gift Guide.