NEW TREATMENT TO ELIMINATE YOUR DOUBLE CHIN
For years CoolSculpting has been the top treatment to non-invasively shrink unwanted body fat. Now CoolSculpting offers a way to quickly and easily reduce that dreaded double chin with our new CoolMini treatment.
IN A RECENT CLINICAL STUDY USING THE NEW COOLMINI™ APPLICATOR:
8 out of 10 patients would recommend the procedure
Why use CoolMini to shrink your double chin?
It's the #1 non-invasive fat reduction treatment available to treat under the chin
Get amazing results in only 1-2 visits
This treatment requires no downtime, surgery, or needles
If you are tired of seeing a double chin every time you look in the mirror then CoolMini might be the ideal treatment for you. Learn more about the CoolMini treatment at All About You Medical Spa in Fairfield, CT.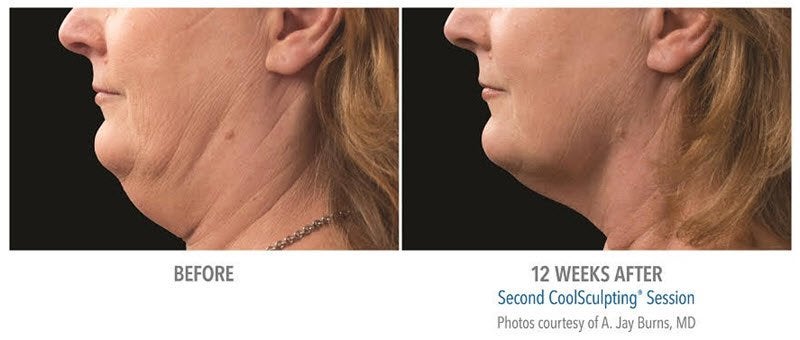 Results may vary.