Natural Hormone Replacement Therapy
Bio-Identical Hormone Imbalance Treatment in Fairfield, CT
Hormones are the most potent chemical messengers in our bodies. They assure that everything runs smoothly and that your rhythm stays in sync. They control most bodily functions that range from basics like hunger and metabolism to more complex processes like reproduction, emotions and mood. It is normal for hormones to fluctuate some but when they fluctuate outside the normal parameters they become imbalanced and lead to an uncomfortable array of symptoms and health problems.
Hormone Replacement Therapy Treatment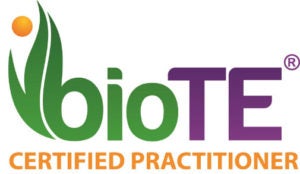 At All About You Medical Spa, Dr. Christine Gould offers an all-natural, bio-identical hormone replacement therapy – BioTE® Hormone Pellet Therapy. In fact, she is the number one provider of BioTE® Hormone Pellet Therapy in the northest.
BioTE® Hormone Pellet Therapy is a plant-based hormone therapy that uses no synthetic hormones. Bio-identical hormone replacement therapy is a way to identically replace the hormones men and women lose over the course of their lives. Balancing hormones in this natural way helps patients learn more about this hormone replacement therapy utilizing BioTE's method of pellet therapy.
---
---
What Can Pellet Hormone Therapy Help With?
For Women
Menopause
Mood swings
Low sex drive
Low libido
Bone health / osteoporosis
Sleep health
Incontinence
Anxiety
Depression
For Men
Andropause
Fatigue
Lack of mental clarity
Erectile dysfunction
Low sex drive
Low libido
Depression
Anxiety
Symptoms of Hormone Imbalance
The following are the most common symptoms of hormone imbalance.
Brittle or weak bones
Changes in heart rate
Depression
Changes in blood sugar concentration
Irritability and anxiety
Unexplained long-term fatigue
Increased thirst
Changes in blood pressure
Difficulty sleeping
Unexplained or excessive sweating
Unexplained weight gain or weight loss
Declining sex drive
Changes in sensitivity to cold and heat
Very dry skin or skin rashes
Headaches
Bloating
Changes in appetite
Puffy face
Infertility
Bulge in neck
Breast tenderness
Deepening of the voice (females)
More frequent bathroom trips
Thinning hair or hair growth in unusual places
What is Hormone Imbalance Therapy?
Hormone replacement therapy (also known as HRT) augments the body's natural hormone levels to rebalance hormones. The goal of this treatment is correct your hormone imbalance as well as any ailments that you are suffering as a result of your hormone imbalance.
Hormone replacement therapy is a proven and effective way to balance imbalanced hormones. 
What Sets Us Apart
All Procedures Done by Experienced, Personable Physician
Private, Personalized Services
State of the Art Services
Latest Treatments / Technology
Relaxing Atmosphere
Upscale Service & Treatment
Long Term Planning Based on Individual Needs
Convenient Location Near Metro North
Product Discounts for Existing Patients
Flexible Appointment Times
Pro-Nox Nitrous Oxide Available for Nervous & Anxious Patients