bioTE Bio-Identical Hormone Pellet Replacement Therapy
All Natural Hormone Imbalance Treatment in Fairfield, CT
DR. GOULD IS THE #1 PROVIDER OF BIOTE IN THE NORTHEAST
AFTER THE AGE OF 30, MOST PEOPLE PRODUCE UP TO 10% FEWER HORMONES EACH YEAR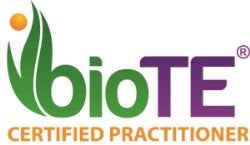 Keeping your hormones balanced is essential for good health and disease prevention especially as we get older. Hormones rejuvenate, regenerate and restore your body in both men and women. Even a minor fluctuation in hormones levels can cause big changes at the cellular level or disrupt the delicate internal balance in your body this is where bioTe hormone replacement therapy can help!
Too much or too little of a particular hormone can have serious consequences for your overall health and well-being. At All About You Medical Spa in Fairfield, we specialize in using bioTE bio-identical hormone pellet replacement therapy to help keep your hormones in the proper balance.
---
---
Common Symptoms of Hormone Imbalance
If you experience any of the symptoms below, you may have a hormonal imbalance and be a candidate for hormone replacement pellet therapy.
Difficulty sleeping at night
Lack of energy and fatigue during the day
Weight gain – particularly around the mid-section
Muscle and/or joint pain
Reduced mental focus and memory
Decreased muscle strength
Reduced sexual drive and performance
Inability to lose weight even with a healthy diet and exercise
Moody, anxious or depressed
OPTIMIZED HORMONES PROTECT THE BRAIN, BONES, BREASTS, AND HEART.
Take the Quiz to Find Out if You Are At Risk
---
Is getting healthy on your 2019 to-do list? Listen to BioTE Medical's founder, Gary Donovitz M.D. discuss diet trend dos and don'ts with FOX News Radio. Click here.
---
 What Patients Are Saying About bioTE Bio-Identical Hormone Replacement Therapy