truSculpt® flex in Fairfield, CT
Personalized Muscle Sculpting Treatment
Strengthen, firm and tone your muscles using truSculpt® flex.
Get the dream body you've always wanted without having to spend hours at the gym. Diet and the gym don't always deliver the results we want. And surgery is invasive and requires recovery time. With truSculpt® flex you can get the physique of your dreams without surgery, with little to no downtime, or with excessive exercise!
With the new truSculpt flex by Cutera, you can increase muscle tone and strengthen your abs, butt, and thighs without a zillion crunches and squats. We help you feel confident in a way that is safe, effective, comfortable and quick!
Treatment Areas Include
Abdomen
Inner/outer thighs
Arms
Buttocks
Quads
Hamstrings
Calves
Benefits of truSculpt® flex
A few benefits of this treatment include:
ideal for men and women who are looking to increase muscle tone or mass
works for a variety of body types
treat up to 8 areas in a single 45-minute session
no needles or surgery
FDA-cleared
easy recovery with no downtime
no pain – most patients compare the treatment to an intense workout
customizable to meet your needs and desired results
Clinical studies for truSculpt® flex have shown an average of 33% increase in muscle mass after a series of 4-6 treatments. Muscles will continue to develop in the weeks after treatment, with optimal results visible approximately 12 weeks after last treatment.

How It Works for Muscle Sculpting
The unique Multi-Directional Stimulation (MDS) technology delivers three treatment options by replicating intensified crunch, squat and twisting actions. With truSculpt® flex eight muscle groups are treated simultaneously, covering the largest treatment area in the body sculpting industry.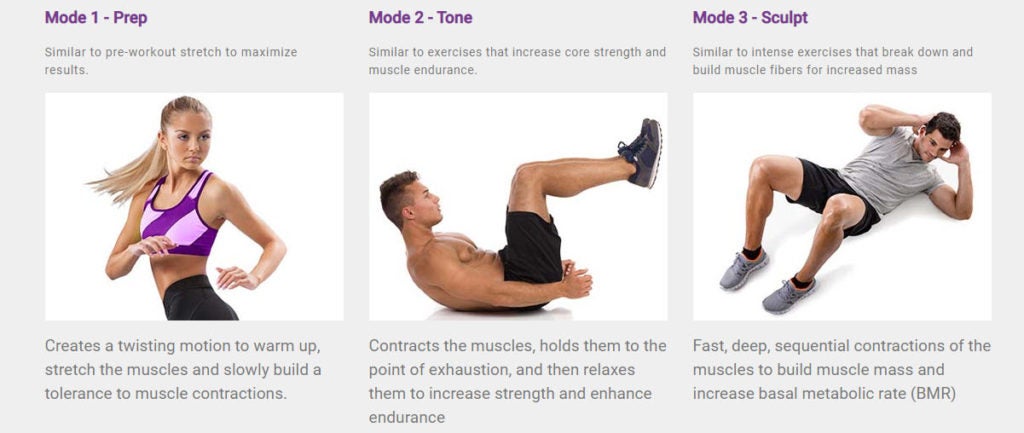 truSculpt® flex involves direct stimulation of muscles through the electrodes located in the handpiece, resulting in full muscle contractions similar to voluntary contractions during physical exercise. The contractions induced by truSculpt® flex are more intense than physical exercise and such rapid contractions result in increased muscle mass, strength, and tone. One of the limitations of electrical muscle stimulation in increasing muscle strength is that the same muscles that are superficially located are recruited during repetitive use. This can lead to muscle fatigue and damage. truSculpt® flex overcomes this limitation by using multi-directional stimulation with 3 treatment modes, involving different current intensities.
---
Call (203) 292-5559 now to schedule your consultation with Dr. Gould.

---
truSculpt® flex FAQs
What is truSculpt® flex?
truSculpt® flex is a personalized muscle-sculpting treatment that adjusts to your fitness level, shape and goals to strengthen, firm and tone your muscles. The proprietary MDS technology involves direct delivery of electrical current to stimulate muscle contractions without energy wastage and treats specific muscle groups using three treatment mode options. The device offers customizable handpiece configuration and placement locations to target multiple, specific small and large muscle groups with no downtime.
What is Recovery Like? Is There Downtime?
There is no recovery time or downtime needed for truSculpt® flex. You can resume your regular daily activities immediately following treatment. You may feel a mild tingling sensation and some muscle soreness, similar to what you would feel after an intense workout, following treatment. We do not recommend working out the treated muscle group for 48 hours post-treatment.
How Does It Feel? Does Treatment Hurt?
The treatment is not painful. As the treatment begins, patients feel a gentle contraction sensation and, as the intensity slowly increases, the muscle contraction intensifies. After treatment, you may feel muscle soreness similar to an intense workout.
When Will I See Results?
Results are typically visible 8-12 weeks following treatment. Maximum results are seen 8-12 weeks following the last session.
Who is a Good Candidate?
If you are in good general health and you would like to tone, strengthen, and firm your abs, thighs, or buttocks, then truSculpt® flex may be right for you. The best way to find out if you are a candidate for truSculpt® flex is to schedule a consultation appointment with Dr. Christine Gould. We will assess your health and medical history and discuss your goals to determine if you are a candidate.
Get Toned in Fairfield, CT with truSculpt® flex 
Call (203) 292-5559 now to schedule your consultation with Dr. Gould.

*results may vary
What Sets Us Apart
All Procedures Done by Experienced, Personable Physician
Private, Personalized Services
State of the Art Services
Latest Treatments / Technology
Relaxing Atmosphere
Upscale Service & Treatment
Long Term Planning Based on Individual Needs
Convenient Location Near Metro North
Product Discounts for Existing Patients
Flexible Appointment Times
Pro-Nox Nitrous Oxide Available for Nervous & Anxious Patients