Anti-Aging Treatments in Fairfield, CT
Tighten Skin & Reduce Wrinkles to Regain a Youthful Appearance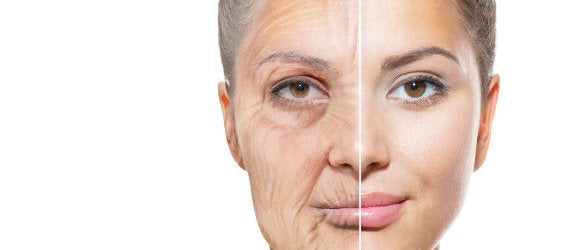 Dr. Gould offers a wide variety of anti-aging treatments for her patients in her state-of-the-art Fairfield office. Offering newest innovations in anti-aging treatments, Dr. Gould creates customized treatments plans with combinations of fillers, volumizers, skin tightening and skin resurfacing lasers for each patient to make sure you get the most youthful and natural looking results.
Forget about aging gracefully. Let's correct the effects of time, environmental influences and genetics with the latest anti-aging technology and treatments.
At All About You Medical Spa, Dr. Gould offers the following treatments to help reverse aging:
IV Therapy
Skin Lightening Injections (with Glutathione and Vitamin C)
Vitamin Infusion
Fat Reduction Infusions – M.I.C Shots & M.I.C. Shots with B12
Medical Grade Facials
Aging skin and wrinkles result from a combintion of many factors – not just cellular changes, collagen depletion, hormone loss or damage caused by free radicals. But there is no reason why you need to see wrinkles or sagging skin when you look in the mirror.
With the latest advancements in anti-aging treatments, you can see real, noticeable, natural results with no surgery and little downtime. Contact Dr. Gould today to schedule your consultation. We will waive the consultation fee when you book the procedure on the same day as your consultation.
Our office is located near the Metro North Train Station in Fairfield, Connecticut. We offer a relaxing atmosphere, convenient appointment times and all of our procedures are done by an experienced physician.