Spider Vein Treatment in Fairfield, CT
Reducing Leg & Facial Veins in Fairfield, CT
Veins can be unsightly and can cause serious pain. These veins can be found anywhere on the body including the face which can cause you to feel self-conscious. Here at All About You Medical Spa, we proudly offer laser vein therapy that can diminish the look of veins.
The benefits of our vein therapy treatments include:
Reduces the appearance of veins
Causes minimal pain
Leads to higher self-esteem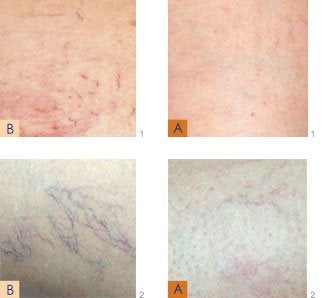 Results may vary.