Women aren't the only ones getting hormone replacement therapy. In fact, since 2001 the rate of men being prescribed testosterone has tripled.
Testosterone pellet therapy is increasingly being used to help men in their 40s and 50s, who like women, suffer from a significant dip in their hormone levels. This dip can result in issues such as fatigue, anxiety, listlessness, and erectile dysfunction.
Antonio Sabato Jr., a 46-year-old former competitor on Dancing with the Stars and aspiring politician, offers Daily Mail TV an exclusive walk-through as he received testosterone pellets sewn into his skin to help with his decreasing hormone levels. This pellet is about the size of a tictac and is inserted into the fatty tissue in the upper buttock or hip area. With this method, you receive hormone replacement therapy for 5-7 months before the pellet needs replaced.
Click on the image below to go to the Daily Mail TV article to watch the video of Antonio Sabato Jr. undergoing hormone replacement therapy.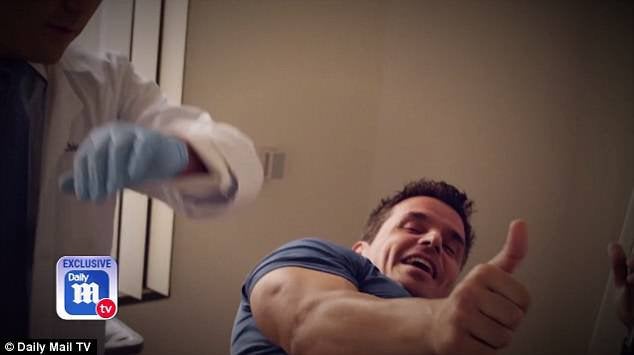 At All About You Medical Spa, Dr. Christine Gould uses natural bio-identical hormone replacement therapy to help both men and women who are suffering from decreased hormone levels. We specialize in bioTe's pellet hormone therapy because it uses bio-identical hormone replacement over synthetic methods. We prefer bio-identical over synthetic because has been proven to be more consistent with results and you don't need treatment daily or weekly. In fact, you only need to get the pellets 3-4 times per year and the pellets allow your body to receive the right amount of the hormone consistently.
If you are over the age of 40 and are lacking energy, having difficulty sleeping, experiencing weight gain or muscle pain, having trouble focusing or experiencing a reduction in your sexual drive and performance then you may benefit from bio-identical hormone replacement therapy.
For any additional questions regarding hormone therapy replacement, call us now at (203) 292-5559 or book an appointment online by clicking the button below: